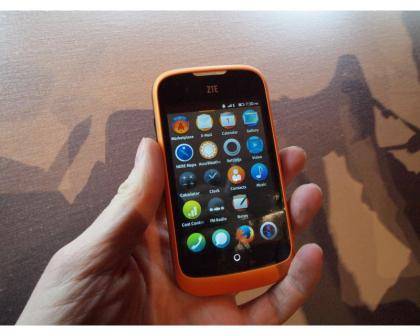 Open Source Technology
ZTE Open Firefox OS phone - review
On January 02,2022 by Tom Routley
Mozilla has launched the first phone running Firefox OS at MWC in Barcelona, and we got our hands on the new ZTE Open – the new smartphone for the masses aimed squarely at emerging markets.
It's a compact handset with a rubberised back, and is a pleasant phone to hold. It's small as modern smartphones go, with a 3.5in screen, and the display only has 480x320 pixels – we could definitely see the jagged edges around fonts.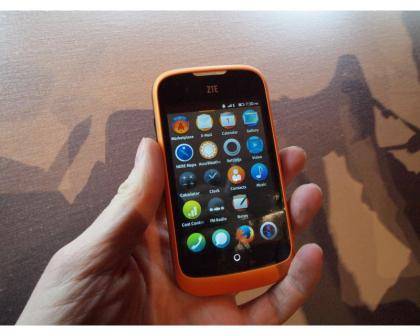 We also found the small screen made accurate typing a bit tricky. Also, while putting web addresses into the browser, we noticed something interesting; the phone uses Bing for its search engine.
Directing its users to certain search engines has long been part of the Firefox revenue model, and while desktop Firefox has always used Google as its default search provider, the mobile platform prefers Bing. Mozilla stated that you can customise the search engine the phone uses, however.
Firefox OS seemed reasonably smooth, but not quite up there with budget Android devices. The ZTE Open is no powerhouse, though. It has a single-core Qualcomm MSM7225A processor, which can run at "up to" 800MHz, and 256MB RAM. The processor is the same as that as found in budget phones such as the HTC Desire C, so don't expect fireworks.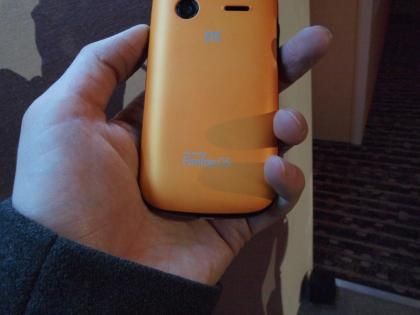 Branding a go-go
The handset's screen is also definitely a budget model. There's a large air gap between the touchscreen digitiser and the LCD screen, which makes using the touchscreen feel less immediate than on many higher-end smartphones, where the LCD display feels like it's right under your finger. We also noticed significant light bleed from the LED backlight around the edge of the display, and black areas appeared grey.
Nevertheless, the Open still feels like a proper smartphone, and we admire what Firefox is doing with its app model. As noted in our Open Firefox news story, as Firefox apps are essentially web apps, you can preview them before installing, letting you explore the apps available without having to clog up your phone with software you don't want.
The ZTE Open is a promising-looking budget handset, and looks like a great buy for its claimed sub-$100 SIM-free price. However, don't count on it being readily available in the UK any time soon – Mozilla claims Firefox OS-powered smartphones are unlikely to arrive in the UK before 2014.