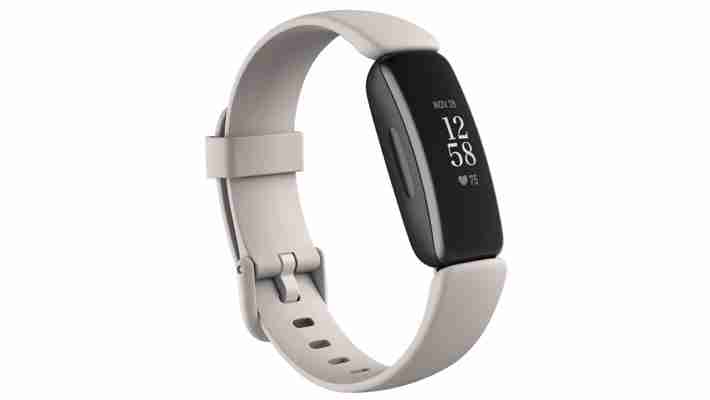 Electronics
What's the easiest fitness tracker to use?
On October 27,2022 by Tom Routley
When it comes to fitness trackers, you might feel overwhelmed by the sheer choice available. Some are worn around your wrist, some can hang from your neck, some are a completely independent entity, while others require a smartphone app.
Then there are budgets to consider. Pricier fitness trackers offer all kinds of sensors that might be overkill for a casual user, while more affordable models tend to be simpler and easier to use.
The good news is that there really is something for everyone. So, if you're looking for something to track your steps, detect a fall, or simply to receive your phone notifications when you're in the garden, there's a fitness tracker for you. Here are our picks for the easiest fitness tracker to use.
Fitbit Inspire 2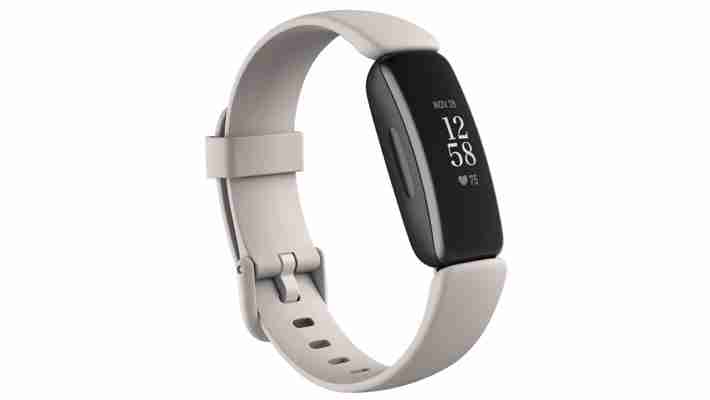 Let's kick things off with a brand that's become something of a household name thanks to its solid wearable lineup that offers a variety of options.
The Fitbit Inspire 2 is an easy-to-use wrist-based fitness tracker that can monitor your steps, heart rate, and stress levels throughout the day. It needs to be connected to your smartphone via Bluetooth, but doing so will allow you to track plenty of metrics in the Fitbit app, and enable GPS tracking.
You can also remove the straps and enable Pocket mode if you'd rather connect the device to a belt, or another item of clothing.
Bellabeat Leaf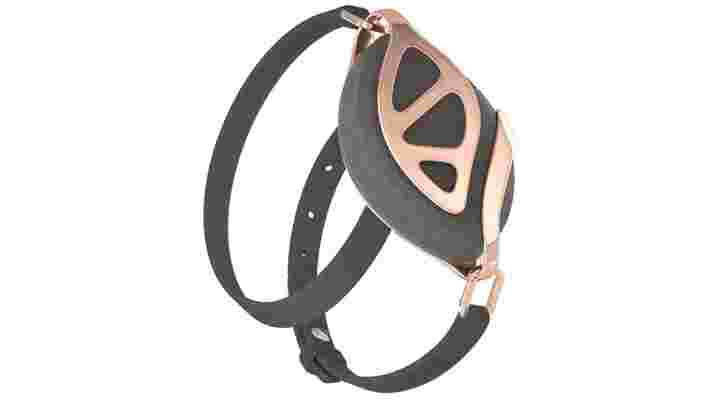 This unassuming little fitness tracker may not offer the breadth of information you'll find on Fitbit, but it certainly stands apart from the crowd.
Whether worn as a clipped-on brooch, a necklace, or around your wrist, the Bellabeat Leaf will track your steps, sleep, meditation sessions, and stress levels, while the app supports menstrual cycle and fertility tracking.
It also has a really unique design that feels much less like a gadget and more like a fashion accessory.
Oura (Generation 3)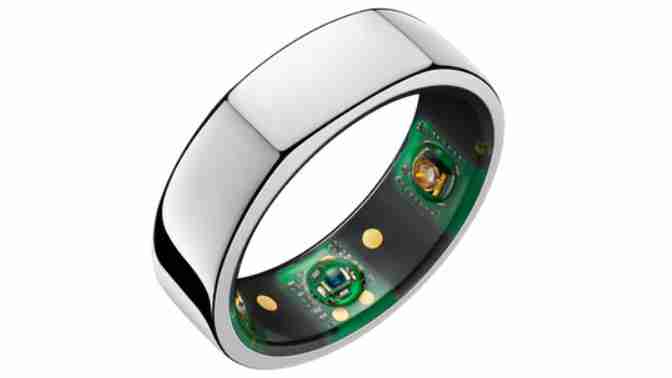 The Oura (Generation 3) is a little on the expensive side, but it's a really great and simple-to-operate fitness tracker that's built into a small ring. That means it's easy to forget you're wearing it, making it fit seamlessly into your day.
The joy of the Oura is that it has no buttons or screen at all; just connect it to the mobile app on your phone, slip it into your finger, and it will track your heart rate, step count, workouts, and more automatically.
There are also special features like guided meditations available for Oura subscribers, with new features being added all the time.
Garmin Vivoactive 4
Garmin is best known for its feature-packed running watches , but the Vivoactive 4 is much less complicated than high-end wearables like the Garmin Fenix 7 .
Like a Fitbit, it can track your step count throughout the day and record your calorie burn during workouts, but it can do a lot more besides. For example, unlike many fitness trackers, it has its own GPS receiver, which allows it to track your route and speed on walks, runs and bike rides even if you choose to leave your phone at home. Once you get home, all that data will sync with the Google Connect app on your phone automatically.
The app is surprisingly easy to use, and presents all your daily workout and health data clearly, complete with explanations to help you understand what it all means. Once you get stuck in, you'll be surprised how straightforward it all is.
Amazon Halo Band
The Amazon Halo Band has some really interesting features alongside the usual activity tracker, including a way to analyze your tone of voice.
It does lack a display, which means you're heavily reliant on a phone. However, if that's not a problem, your step and exercise data will be tracked clearly and simply in the accompanying app.
You can take the Amazon Halo Band swimming too, and if you're not keen on the fabric design, there's a series of colored sports bands that offer a more breathable option.
What makes a fitness tracker easy to use?
Display
Ease of use is a subjective term, but the options included on our list will display clear metrics on their own built-in screen, or on your smartphone. If a fitness tracker has a screen, it should be large enough for text to be clearly legible, and any mobile apps should be free to download.
Visuals and design
Fitness trackers are very personal devices, and they should be able to reflect your personality. Where possible, we've highlighted options that have customizable interfaces or can be worn in multiple locations on your person without any changes to their function. Most can be worn on your wrist, while others can be attached to a belt or shoe.
Features
All of the selected fitness trackers vary in terms of the data they collect, but each is accurate in its metrics. Whether tracking heart rate, stress levels, or menstrual cycles, each has a reputation for accuracy.
Halo Infinite Season 2: release date, Battle Pass, and everything you need to know
Halo Infinite Season 2 is heading our way next month, and we're eager to see what kind of changes 343 will be rolling out.
Thanks to the soaring success of Fortnite , all of your favorite shooters are embracing the live service format and Microsoft's long-running series is no different. Halo Infinite 's first season debuted as a beta build on November 15 last year, before the game's launch on December 8. And it's finally ready to move on to the next season of content.
Games like Fortnite and Call of Duty: Warzone have already carved out their visions for their own Battle Pass, and 343 has dabbled with its own model. Unfortunately, it's not been an instant hit. On the plus side, the devs have listened to the feedback and made adjustments throughout Season 1.
We don't expect Season 2 to run for the six-month stint that Season 1 has had. It's likely we'll see a two to three month long Battle Pass this time around, as well as new modes, maps, and more.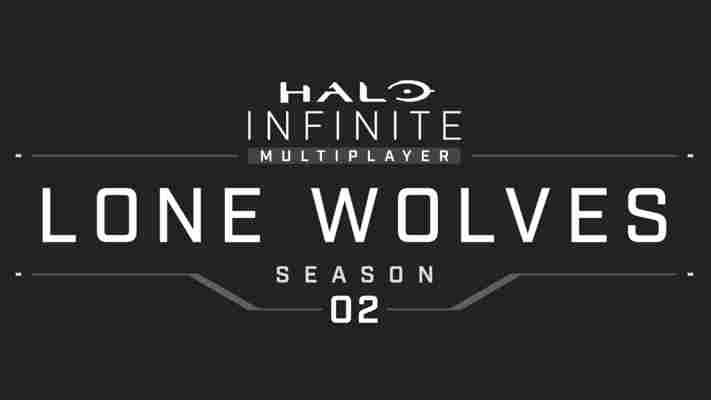 Halo Infinite Season 2 release date
Halo Infinite Season 2 is all set to start on Tuesday, May 3, 2022. The official name and theme for the season have already been revealed as 'Lone Wolves'.
Season 1 wraps up on Monday, May 2 after a lengthy six-month run, but we don't anticipate Season 2 to be that long. A more probable duration is around two to three months.
Given that Season 1 was 343's first attempt at rolling out a live service to compete with other mainline FPS titles that have had to adopt the strategy, it has been far from perfect.
343 Industries has addressed Halo Infinite Season 1's shortcomings in its March update , as well as reassessing Battle Pass progression which was causing some frustration in terms of XP being earned.
Hopefully, this means we'll see a more polished and refined Season 2 next month.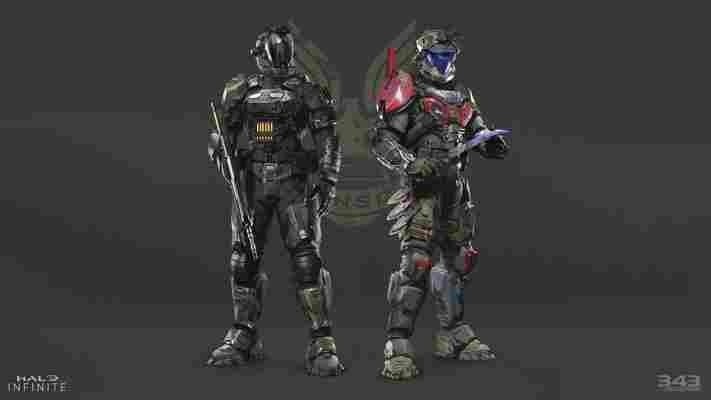 Halo Infinite Season 2 Battle Pass
343 hasn't shared a roadmap of its plans for the Halo Infinite Season 2 Battle Pass yet, but we have had a few sneak peeks of upcoming content.
Expect new armor, cosmetics, weapons, and more to let you stamp your personal sense of style onto your Spartan. The latest teaser trailer , which you can check out below, shows off a mix of free and premium Battle Pass content you can get your hands on.
The Lone Wolf theme spills over into the Battle Pass as well as the rest of Season 2's content. Although the devs note that it's an idea that has guided the creation of a large portion of the upcoming content, but not everything fits under that umbrella.
The image above shows off concept art for two of Halo Infinite's 'Lone Wolves' coming our way in Season 2. We'll learn more about the pair in Season 2's story, but that's Spartan Sigrid Eklund on the left, and the more flamboyant Spartan Hieu Dinh on the right, whose armor is definitely making more of a statement.
Concept art was also shared for an armor set that isn't linked to the theme, to give us a taste of what that might be like. And the flavor I'm getting from this one is Fallout 4 Power Armor vibes.  You can take a look at the free Fracture armor core below, which is teased to have a bunch of customization options – something that also carries over to the free Lone Wolves armor core.
After the dialogue around Battle Pass XP from Season 1, we also expect to see an overhaul that makes it more player-friendly. For example, at one point during the first season, XP was only doled out for completing daily and weekly challenges. Following community feedback, that was changed so that completing matches nets you XP as well.
The devs have also outlined how they intend to be more transparent with issues and resolutions, in the form of the Hotlist. This is essentially an internal planning tool for tracking and analyzing "critical issues negatively impacting players' experience with the game and supporting service".
A public-facing version is being worked on to sit alongside the log of hotfixes, content updates, and Season info so that players can get a clear idea of the Hotlist status and actions being undertaken to fix any problems.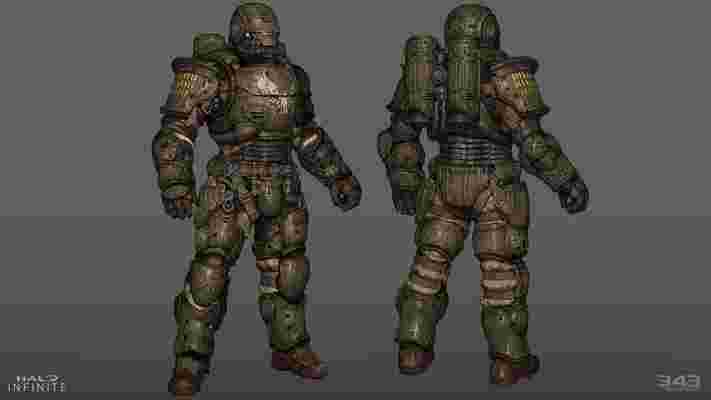 Halo Infinite Season 2 trailers
The first teaser for Halo Infinite Season 2 has dropped and it might give us a few more clues as to what's in store.
First up, community director Brian Jarrard tweeted that everything in the teaser is part of the second season's Battle Pass, adding that items on display are a mix of free and premium content.
Well, almost everything, he clarifies in a later tweet that the skull shoulder piece we see isn't Battle Pass content, saying "just want to be up front as it looks like an item or two slipped in as things were in development flux."
As well as the ton of cosmetics being showcased, we also get a peek at the BTB map Breaker, which you can see at around the 10-second mark, as a warthog goes flying over a lava pit. Jarrard hints that there's some "fun driving" to be had on the map.
Ar around 14 seconds, we could very well be getting our first look at Last Spartan Standing mode. Described as a "free-for-all elimination mode" in the blog, it sounds very much like Halo's attempt at battle royale .
The teaser shows players hemmed in by a red wall, closing in on them like Fortnite's storm circle.
As we barrel towards May, we'll undoubtedly get more updates and trailers. Jarrard stresses that after Halo Infinite Season 2 goes live, "the team's priority is going after quality of life improvements and feedback items."
So expect improvements and a more transparent dialogue with the community that should shape the multiplayer into something players will love.
The hidden (and not so hidden) tech making electric scooters safer
Electric scooters are a lot like electric bikes in that they're super convenient, take the strain out of getting from A to B and can often be a sensible alternative to jumping in the car. However, they both share an issue that revolves around helmets. Let's face it, the humble safety helmet might be a great and proven life-saving invention, but it's not exactly convenient to carry around.
Fast forward to Nottingham, UK, where TechRadar was recently invited to try out the Superpedestrian electric scooter service being trialled and get the benefit of a safety training session from Scoot Fit. We even got given a collapsible safety helmet, which certainly helps on the convenience front.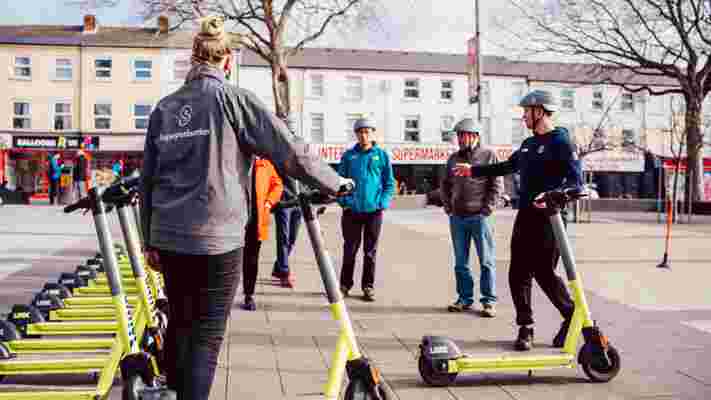 Superpedestrian is a tech company that originated at Massachusetts Institute of Technology in 2013. Since then it's gone on to build up a shared mobility infrastructure scheme, with its main focus being the e-scooter.
To date, Superpedestrian has rolled out sharing schemes in 10 countries. Central to the project is the scooter itself, which in this case is the LINK. It's a beefy machine that makes most commercially available scooters look puny by comparison, especially since the platform where you put your feet is up to 20% wider than average. The LINK has clearly been built to last, and that's just as well when it's getting heavy use in a busy city.
It has impressive range too (up to 60 miles), but perhaps its most interesting feature is its Pedestrian Defense system, which dynamically detects and corrects any unsafe riding behaviour. For example, if you ride the LINK anywhere it shouldn't be going, the software will automatically stop you from doing so by taking preventative measures.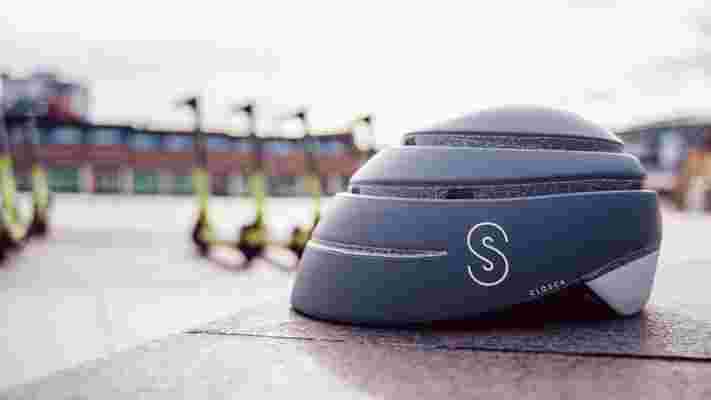 Could that  be a turn-off for folks who want to ride them wherever and whenever they like? Clearly Superpedestrian doesn't think so, and it may also go some way to reassuring skeptics about the safety issues associated with e-scooter riding. It certainly seems like a good idea, both for riders and other road users. While the LINK is limited to 15mph (or 8mph for new riders), it could be a potential threat if ridden carelessly.
Building confidence
Superpedestrian is also running free drop-in sessions for people who are interested in getting to grips with an electric scooter, but doesn't feel safe and confident on the roads. Right now the average scooter rider seems to be at the younger end of the spectrum. However, that could change if rider awareness lessons become commonplace, and those that are already running seem to attract a much more diverse group of people.
The sessions are informal, and although they're quite intensive (you only have to through 20-minute bite-sized training spurts to get the hang of things), they're not as stressful as a driving test. Ours was led by James Rodger, chief instructor at Scoot Fit , whom Superpedestrian has called in to help. We received a great introduction to the LINK and how to get the best from its basic controls. The scooter is much like other rental models, in that it is quick and easy to use, but the training is a great primer on how to get that little bit more from the experience.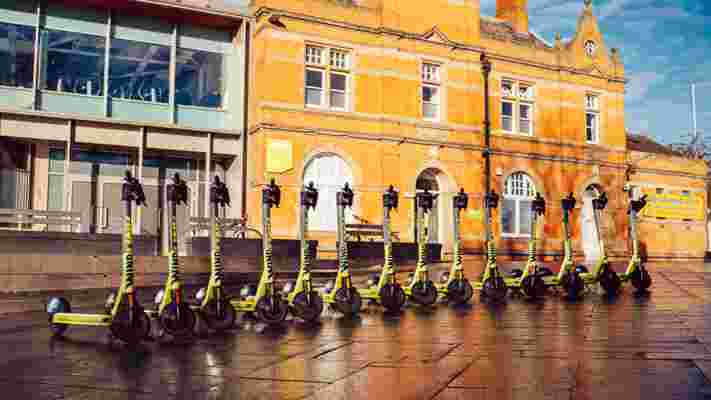 To be honest there's not a whole lot to using an electric scooter. It's easy to imagine some seasoned riders scoffing at these informal training sessions. However, if you've never ridden one the guidance proves invaluable as we found after talking to a group of older e-scooter converts. They were not only much more confident and understanding of the LINK after a session, but also seemed fully converted to the electric scooter cause.
It's easy to see the appeal too. The LINK is limited to 15mph, which doesn't sound that fast, but it certainly beats walking. Indeed, you can get around Nottingham in no time using the scheme. This being a lively university city the scooter appears to be frequently used by students, but that could soon change.
Based on what we saw during our training sessions, the age range of users has the potential to be much wider, with a lot of interest being shown from the slightly more mature folks who'd turned up.
Building skills
The guidance from Rodger revealed how to best navigate the potholes and ruts found around the city. Bending your knees slightly while you're in motion can partially soak up any bumps, while keeping your feet parallel on the scooter's wide platform helps your posture.
More importantly, Rodger gave an insight into how to perceive potential safety threats. Much of the training revolves around awareness. Some might say it's just common sense, but the sessions are really useful. By the end of your training everything makes that little bit more sense.
The controls themselves are a piece of cake to master with a throttle control on the right of the handlebars, a bell on the left and brake levers on both sides. And you get that collapsible helmet for free, too.
"Our aim is to create safe streets for everyone and we recognise that more work is needed to enhance rider behaviour now, as well as educating the next generation of e-scooter users. We teamed up with Scoot Fit in 2021 and since then we have helped to deliver training programmes to over 9,000 students and teachers in 41 schools in England," says Haya Verwoord Douidri, Vice President, Global Market Development, Policy and Strategy at Superpedestrian.
"Shaping a safer and healthier environment is a key priority for Superpedestrian and working together with Scoot Fit to provide free safety training will both develop the skills of current users, as well as encourage new users to consider a new way to move - further boosting travel choices for the community.
Our data has already shown that in January alone, our shared e-scooters replaced more than 27,500 miles of short car journeys in Nottingham, bringing benefits in improved air quality and reduced congestion to all residents."
What's next
Whether or not the Nottingham pilot will become a long-term electric scooter-sharing scheme is complicated and involves local and central government decision-making. It will also require further investment from Superpedestrian. The same factors could also determine if such schemes will be rolled out to other cities in the UK (and potentially beyond).
Nevertheless, knowing riders are that little bit more aware of any potential dangers and have the ability to take preventative measures with the help of some clever on-board tech can't do any harm in the meantime.