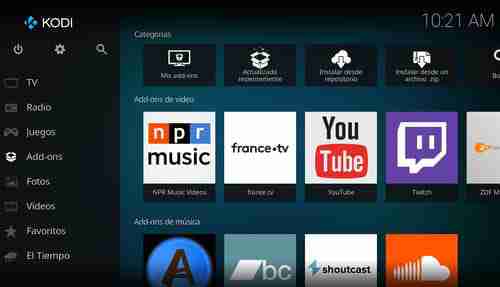 Cloud Computing
What is Kodi and How Does it Work?
On February 21,2022 by Tom Routley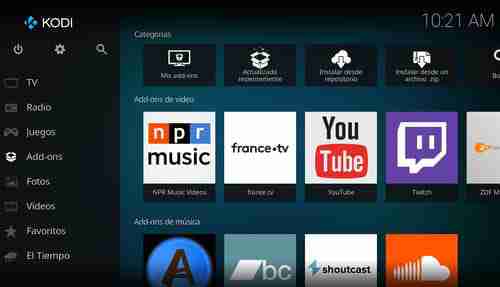 Nowadays it is common to play videos, movies, series, and music on different devices and from different sources, whether they are your local files or the streaming services you subscribe to. In this context, the Kodi entertainment center has become very popular, being a cross-platform, compatible with most multimedia formats, and allowing access to external services such as YouTube. Would you like to simplify your entertainment experience and have everything in the same interface? Read on to find out what Kodi is, what is it for, and how to use it.
What is Kodi and what is it for?
Formerly known as XBMC (Xbox Media Center), it was born as a media center app for Xbox. Today, Kodi is a free and open-source media player and entertainment center that allows you to manage and play music, videos, podcasts, radio, pictures, movies, TV series, and other digital media content from your local files, your network, or the Internet (streaming). Thus, Kodi does not offer multimedia content but organizes your own (from your hard drive, CDs, DVDs, cloud storage, etc.) This facilitates access to third-party online services through add-ons or plug-ins, all from within the same program.
Its interface is 10 feet, which means that it is optimized for viewing at a distance of 3 meters with a high-quality image on a TV or projector. It can also adapt to screens of all sizes and is available for PC, macOS, Linux and Raspberry Android.
How to install and configure Kodi on PC?
1. Download Kodi 19 Matrix (the latest version) and click on the executable e) file to open the installer.
2. Afterward, click Next and "agree" to accept the Kodi terms of use.
3. Next, select the components you want to install and click Next. If you wish, change the destination folder or just click Next. You then have the option to change the Start menu folder or simply click Install. Then, wait a few minutes while the installation takes place.
4. To finish, check the box next to Run Kodi in the Completing Kodi Setup window
5. Click Finish to open the program.
6. You can modify the keyboard layout, the time format (12 hours or 24 hours), and your location if it is not correct.
How to add multimedia content?
To play content in Kodi, you must tell the program the sources of each type of content: your music, your videos, and images.
1. Go back to Settings or click again on the cogwheel icon under the Kodi logo.
2. Select Contents and click on the cogwheel at the bottom left to change the settings from Basic to Standard and access more options.
3. Hover over Collection in the menu and go to the Source Management section on the right side.
4. Click Videos > Add Videos. In the Add Video Source window, click Browse > Home Folder and select the folder on your disk where you store the videos you want to play on Kodi. Then click OK and the corresponding path will appear.
5. Optionally, you can change the name of the source for your reference. Then click OK.
6. The Set content window will appear, in which you can select the type of videos contained in the folder (movies, series, or video clips) and the information provider, which adds details of the content and its image. To finish, click OK.
7. Follow the same process to add more video sources or the respective music and image sources.
How to install Add-ons on Kodi?
Kodi add-ons allow you to add new features to the program. You can add add-ons from the application archive as well as third-party add-ons.
1. To find the first group, click on Add-ons in the left pane. Then click the box icon on the top left and click Install from the archive.
2. There they will appear by category. For example, if you select Video add-ons, you will find the YouTube or Twitch add-on, just click on Install > OK to integrate it to Kodi.
3. You will find your Add-ons in the section with the same name on the main screen. In the case of YouTube, you only need to login to access your account.
If you want to install third-party add-ons from ZIP files, follow the first step and select the Install from the .zip file option. By default it is disabled, but Kodi allows you to enable it from Settings > System > Add-ons > Unknown sources.
kodi©