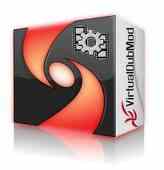 Open Source Technology
Merge 2 videos with VirtualDubMod.
On May 27,2022 by Tom Routley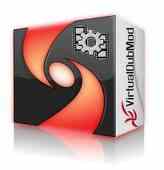 Build 2 videos with VirtualDubMod.
Suppose you have several avi files and you want to merge them together to watch the whole video on a DVD or other media. This tutorial will be of great help, you will see how to merge two avi files.
The first thing to do is download the software VirtualDubMod here, you can take the softwareVirtualDub procedure will be identical. For differences between two versions is that Mod version is a modified version, apparently there are additional features that have been added as opening mpg2 files, vob - avi file creation (based on a container and not avi rm, rmvb, mp4), ogm, the users approval Avisynth script which allows DirectShowSource open most video files rm, rmvb, mov, wmv, mp4, mkv (based on a container rm, rmvb, mp4)...
Before joining several video files with VirtualDubMod, there are some precautions and some checks to be made to obtain a better result.
First you must verify that the video codecs and audio and the number of frames per second and the video dimensions are strictly identical for all segments to be assembled.
To do this, when a segment is loaded, go to File -> File Info ...
Once everything has been checked, you can skip to the next step.
If the values are different, for example, two video files, you need to convert one of two in another format .
Assemble the videos.
First, open your first video then add the segments or the order in which they are to be read. Note that you can add as many as you want and as long as you adhere to the recommendations of the first part. Make File ? Open Video File Then add the second segment by segment File ? Add AVI At the bottom of the screen VirtualDubMod, you can see an attached segment ... with the name of the second part of the film. Once all your video placed end to end, select the copy mode of direct flow to the stream video Video -> Direct Copy Flow.
Save the result