Cloud Computing
How to listen to music with the best music players
On January 05,2022 by Tom Routley
We will help you discover great apps to listen to music for free. Enjoy your own tracks, listen to online radio, and stream your favourite artists.
There are lots of great apps to help you enjoy music for free. From players that let you enjoy your own catalog of digital music to streaming services that allow you to enjoy and discover entire music catalogs,  there has never been a better time to be a music fan. There are lots of different free audio players available, the trick is to find the best one to suit your needs. Below is a list of some of the best, with the strengths and weaknesses of each to help you decide the best for you.
VLC Media Player |
iTunes |
Spotify |
Google Play music |
musiXmatch |
Compare the music players
Android versions comparison
1. VLC Media Player
Play your audio and video with this versatile multimedia player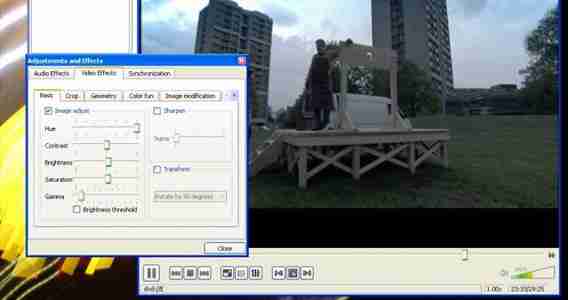 VLC is an incredibly versatile free media player that allows you to watch movies and listen to music. The best thing about VLC is the fact it can play almost any kind of video or audio format , including many that other players and devices can't. The list of supported file formats include OGG, FLAC, MKV, MP3, MP4, WMV, and MOV – which should cover you for most situations. If you decide to use it for movies as well as for music, then it also supports subtitles so you can apply SRT format files to your videos.
Pros
Cons
Download for
Android iOS WIN WIN10 MAC
2. iTunes
Apple's music and video player that is a must for iPhone and iPad owners
Apple's leads the charge in the music industry's shift to online distribution, and iTunes is the audio and video player that made it all possible. As well as offering a front for the iTunes store and Apple Music , this app also allows you to add your own music to its library from files on your computer and CDs, that you own, to listen to when ever you like. Perhaps most importantly, once items are in your library you can move them to any of your iOS devices because the app also allows you to manage your iPhone, iPads, and iPods from its interface. It's an all-in-one home for your music and video.
Pros
Cons
Download for
Windows Mac
3. Spotify
A massive selection of music to stream for free right now
Spotify is a music streaming app that lets you listen to millions of songs from your smartphone and computer for free . The services' popularity quickly grew when its came to Windows and Mac PC, but it was only after its mobile app became a free service (it was originally a premium service for subscribers) that it really became a household name. This free version of the app can now be enjoyed anywhere over Wi-Fi or a mobile data connection. However if you do not want to stream over 3G or 4G, and would rather download the files to host them locally on your device, you will have to pay the subscription fee.
Pros
Cons
Download for
Android iOS Windows Mac
4. Google Play Music
Free online and offline music player with lots of free cloud storage
Yes, music streaming apps can quickly exhaust your mobile data. For this reason, the Google Play Music app lets you listen to music offline for free . The service lets you upload all of  the music you have on your tablet, mobile phone, or PC to the cloud so you can share them between devices to play offline through the app. This allows you to listen to them anywhere, anytime, offline for free. You can upload up to 50,000 songs to your account , which could easily be your entire music library, if it isn't though – you can always pay to unlock extra storage. Convenient and easy to use.
Pros
Cons
Download for
Android iOS
5. musiXmatch
A nice streamlined player that can find you the lyrics to any song
If you love karaoke, memorizing lyrics, or singing along to your favourite songs, then musiXmatch is almost unbeatable. This music app integrates with other music players. Once installed it provides a floating windows over the player, containing the words of any song to which you are listening . It works brilliantly with Spotify, Apple, and Google music services. Along with offering lyrics in an overlay, musiXmatch is also an awesome audio player . Its interface shows the standard artist, album, playlist, track, and folder views – so you can browse your music library ease – while its clear buttons during playback should be simple enough for anyone to use.
Pros
Cons
Download for
Android iOS Windows Windows 10
More alternatives
Amazon Music | AND – iOS – WIN – MAC
jetAudio Music Player Basic | AND – WIN
MusicBee | AND – WIN
MediaMonkey | WIN
doubleTwist – AND
Shuttle Music Player | AND
Poweramp | AND
Rocket Player – AND
More music players for Windows here
More audio players for Mac here
More MP3 and audio apps for Android here
More MP3 and audio apps for iPhone/iPad here
Related articles
Best free Android music players
The best Android app for listening to music
Related videos
VLC for Android overview
Spotify introduction
Explore the Genius tool in iTunes
How to add music to iTunes and the phone using iTunes
Your picks
Did we miss any great free music apps? Let us know in the comments, we're always eager learn.