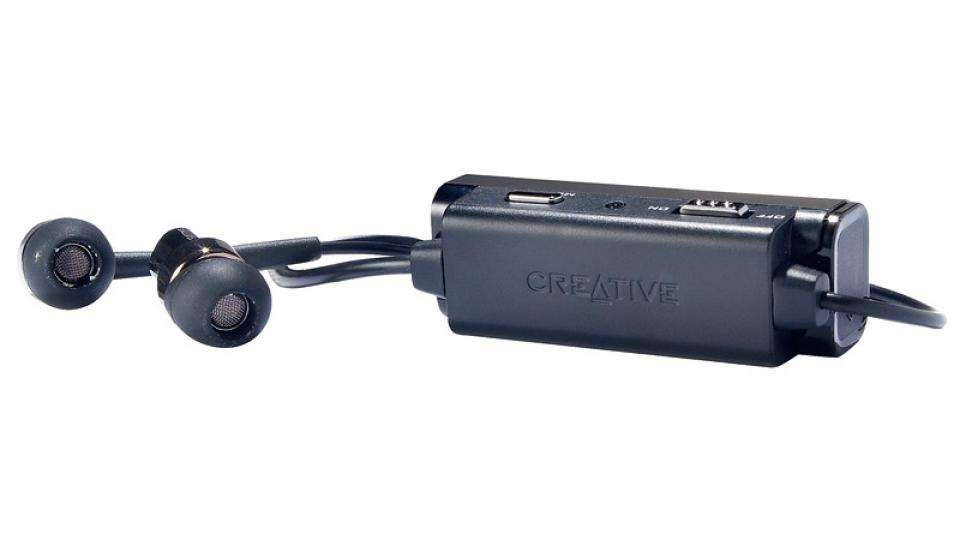 Open Source Technology
Creative EP-3NC review
On January 04,2022 by Tom Routley
Most earphones which are able to block out background noise, use either noise cancellation or noise isolation. Creative's EP-3NC earphones are among the first we've seen to combine both techniques.
The result is one of the most effective efforts at blocking background noise yet. We were able to listen to acoustic folk music, podcasts and audiobooks in even the noisiest Tube carriages and were still able to discern subtle details, and understand complex passages, that would otherwise have been inaudible or unintelligible. Inevitably, not all background noise is blocked out, but the EP-3NCs are still highly effective.
You'll get the best noise isolation results if you have a good earplug seal. This shouldn't be a problem for most, as three differently-sized plugs are included. The noise cancellation circuitry is contained in a small cigarette lighter-sized capsule powered by a single AAA battery. It has a clip, so you can attach it to your clothing, or it's small enough to slip into your pocket beside your MP3 player. A small button deactivates the noise cancellation circuitry - so you can hear other people, or tannoy announcements, but you'll still struggle due to the earphone's noise isolation properties.
Audio quality didn't disappoint. Vocals and instruments in pop and R&B tracks didn't sound quite as rich as we would have liked, but they did sound clear and undistorted. Electronic music also sounded well-balanced and free of distortion, although the high end did sound a touch too bright and overpowering in some tracks. Classical and jazz tracks sounded warm with plenty of detail. The bass wasn't quite as thumping as we would have preferred, but it's still just deep enough to be satisfying.
Creative's EP-3NCs are a great pair of noise cancellation earphones. They effectively block out background noise and they sound good too. They're not cheap at £90, but many other noise cancellation earphones are similarly priced and it's money well-spent if you like to hear every detail of your music, yet live in a busy town or city.
| | |
| --- | --- |
| Details | http://uk.creative.com/ |
| | |
| --- | --- |
| Active noise-cancelling | yes |
| | |
| --- | --- |
| Supplier | http://uk.store.creative.com/ |
| | |
| --- | --- |
| Details | http://uk.creative.com/ |
Details
Specifications
Buying Information